CLUBBERCISE with Gemma EVERY MONDAY
MONDAY 21st MAY class is cancelled due to illness.
There is no class on Monday 28th May due to the Bank Holiday
Class restarts Monday 4th June
Join our Clubbercise class with Gemma Belle, motivational fitness instructor extraordinaire and qualified Clubbercise teacher!
Every Monday 8.30pm
@ The Old Fire Station, 40 George Street, Oxford OX1 2AQ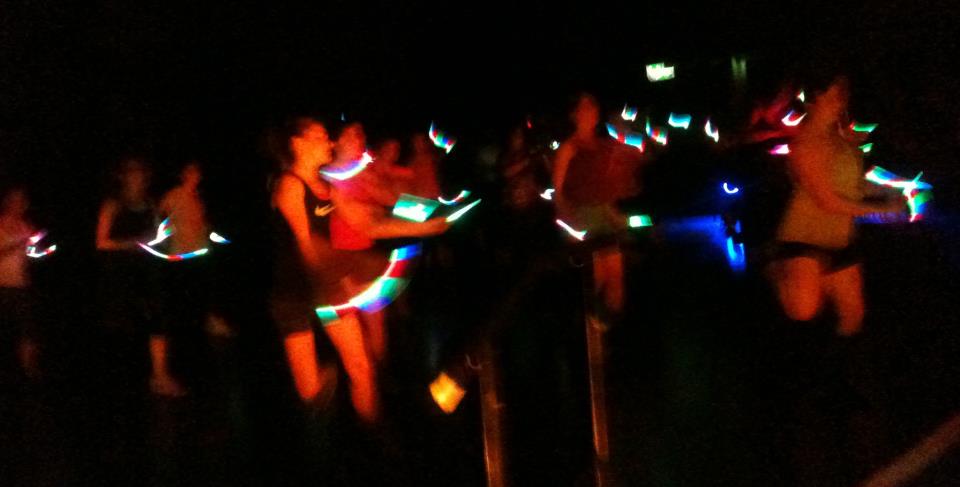 Book in advance below or pay on the door...



Buy tickets below WITHOUT GLOWSTICKS (U ALREADY HAVE SOME)

Buy tickets below WITH GLOWSTICKS (U NEED THESE TO TAKE PART)

What happens in a Clubbercise class?
After checking in you'll be given a set of flashing rave glow sticks, these are reusable so much more environmentally friendly than the single use ones. We darken the room, get the disco lights going and start with a simple warm up routine. Then we work up a sweat dancing to floorfillers from 90's rave to recent dance anthems. The routines are easy-to-follow and always have high or low impact options. It's all about fun, not about perfection. Take it to your level, keep it simple and enjoy the music :). No previous dance or fitness experience necessary.
Look forward to seeing you there!
At your first class you will pay £9 which includes £4 for your glowsticks - these are yours to keep and you need them to participate.

Thereafter the cost is £7 per class or £6 for Students (bring ID).
We recommend that your book for your session in order to avoid disappointment on the night as numbers are limited.
Wear comfortable clothes suitable for exercise, plus trainers.
Bring a drink and maybe a towel.
Who can come to a Clubbercise class?
CLUBBERCISE is suitable for anyone of any age who is basically fit and healthy, if you have any major health concerns please discuss these with your doctor before attending class. Please be aware that flashing lights will be used and that anyone with epilepsy should not attend the class.
CONTACT lisa@salsaOxford.com 07885 574360 with any queries.