Group Salsa Classes in Oxford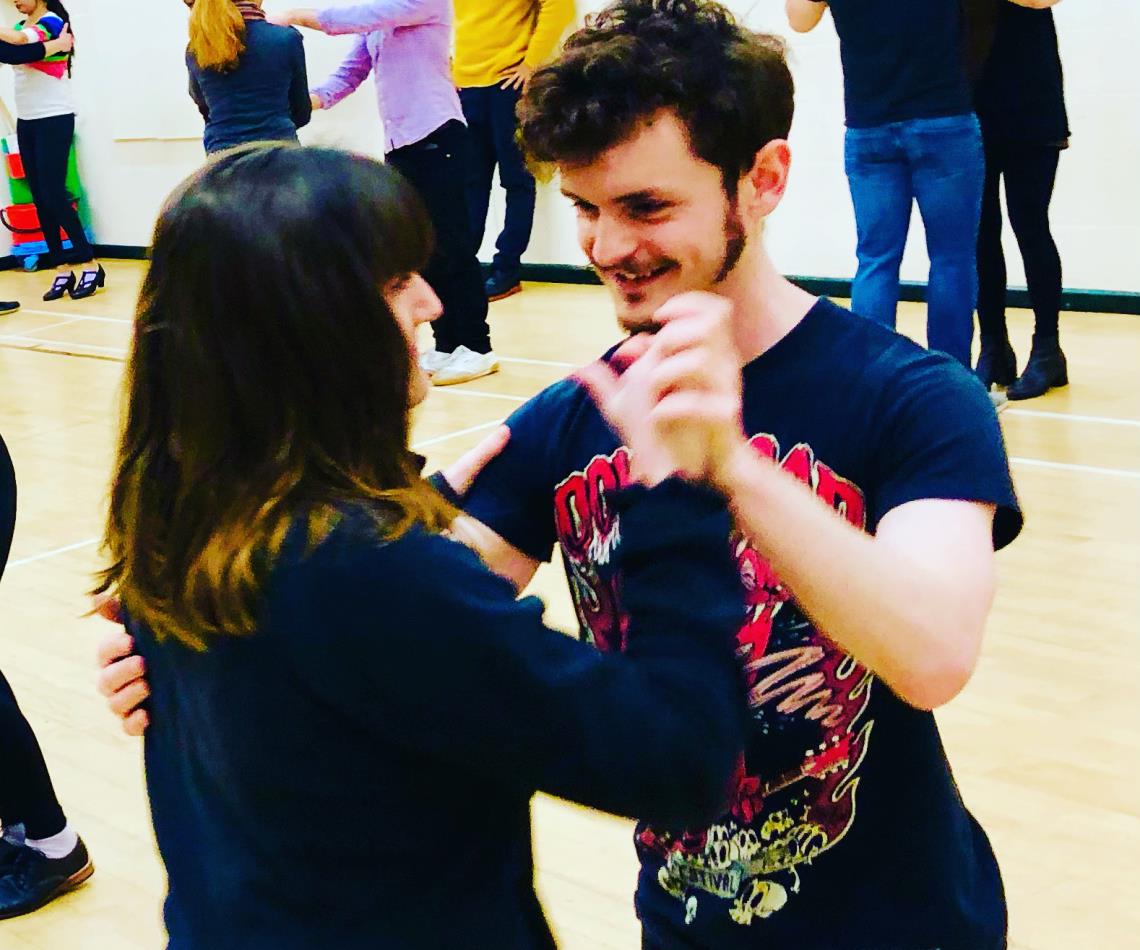 Join our group Salsa classes in central Oxford any week at the West Oxford Community Centre 'WOCC' on WEDNESDAY NIGHTS. We are very experienced and knowledgable (teaching in Oxford since 1996) plus approachable and friendly, so whether you are a nervous first-timer or a seasoned dancer we'll have teaching tips and advice perfect for you. The classes are lots of fun as well as a great learning experience.
You can attend on your own and swap in with other dancers during the class, or attend with a partner and stay together if you prefer.
'I look forward to my salsa classes every week with SalsaOxford. Lisa and Mark are both fantastic instructors! They manage to provide a fun, relaxing environment and are always happy to help out if you have any questions or concerns. There is a really great mix of people that attend too, all at different stages. It is a very positive and uplifting environment, with everybody cheering one another on.
For anybody looking to start salsa I highly recommend SalsaOxford!'
Google review from Laura B, May 2023
Group Salsa Classes Oxford Venue
Our venue for classes is The Main Hall, WEST OXFORD COMMUNITY CENTRE, Botley Road, Oxford, OX2 0BT (past the Oxford train station on the right hand side). CAR PARK AVAILABLE.
*ACCESS BY CAR IS FROM BOTLEY ROAD ONLY (ie not from the city centre), THERE IS FULL ACCESS BY CAR TO THE VENUE AND CAR PARK (ignore the 'Road Closed' signs and drive past the 'soft closure' just before the bridge). Pedestrian, cycle and bus access is from BOTH sides of the Botley Road as usual. The road is ONLY closed to cars at the rail bridge*
You can book in advance (recommended) or just turn up on the night (cash or card accepted).
If you are placing an advance booking please be sure you are able to attend as cancellations of less than 24 hours cannot be refunded or carried over.