Individual Salsa Tuition
Private Lessons
PRIVATE TUITION NOW AVAILABLE IN TWO LOCATIONS, CENTRAL OR JUST NORTH OF OXFORD
PLEASE CONTACT lisa@salsaoxford.com 07885 574 360 FOR DETAILS.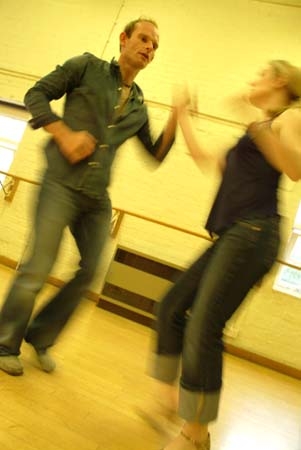 Sessions are usually one hour in duration.
ARE YOU....
...a beginner and nervous about attending group classes? An individual lesson will set you up with the basics and the confidence you need to take you to the dancefloor for the first time.
ARE YOU...
...a busy professional person who perhaps doesn't have time to attend group classes and are looking to build some 'you' time in to your day? Our unique teaching methods will encourage you to enjoy the experience of learning to dance for more than just the dancing, you'll feel refreshed and relaxed and ready for the rat race again.
ARE YOU...
...a couple getting married and want to do something a bit different for your first dance? We can provide you with music and choreography and teach you the skills you need to make that first dance something special to remember forever. We welcome wedding couples at whether beginner or experienced.
ARE YOU...
an experienced/advanced/professional salsa dancer looking to improve your technique or musicality or any aspect of your knowledge of the dance? Our training is second-to-none and unique within the UK, we'll have all the answers you've been looking for.
...Take your Salsa to the next level!
Our specialities include:
First time tuition
Getting to the next level
Leading & Following Technique
Spinning Technique (Lisa has held the Guinness World Record for spinning)
Movement & Styling
Choreography & Performance
Wedding Dance
Please contact lisa@salsaOxford.com 07885 574 360 to discuss the options and to arrange a date and time to suit you. I will then direct you to book at one of the following links to our online store.
Please note that the cancellation period for private lessons is 24 hrs at our home studio venue, 2 weeks at WOCC, or 24 hrs at WOCC but forfeiting the room hire fee, otherwise full fee cannot be refunded or carried over, thanks for your understanding in this matter.