Teaching and Performing CV
Mark and Lisa are professional international Salsa dance instructors, performers and choreographers.
We have taught and performed at some of the finest salsa events in the world including congresses in New York, Brussels, Amsterdam, Norway, Prague, Turkey, Boston, Luxembourg, Antwerp, Manchester, London, Bulgaria, Athens, and many UK-based salsa events. Lisa also broke the Guinness World Record for Spinning in 2008!
We have trained in all styles of salsa and incorporate all our knowledge into our classes. We also do our best to give personal attention within the lessons wherever possible. We are able to answer any question about salsa you may have so just ask! ;).
WHAT WE TEACH:
Latin rhythm
Afro-Cuban body movement
Partnering skills (leading and following technique)
Musical interpretation and styling
Spinning technique
Plus some great turn patterns!
Contact us for guest teaching and performance or private lessons.
lisa@salsaOxford.com 07885 574 360.
Click below to see our performance of El Todo Poderoso @ The Haarlem Salsa Festival.
| | |
| --- | --- |
| El Todo Poderoso - Hector Lavoe | Cuando Despiertes - Fania Allstars |
ABOUT US
Lisa has been running salsaOxford since 1996. In 1999 she received a special award for "Services to Salsa in the UK" at the Salsa Personality Awards. In 2000 she achieved 3rd place in the professional category of the first salsa competition in the UK at the Bacardi Congress. She has performed with London-based groups in the UK and abroad and assisted some of the top teachers on the international scene at various events and congresses. Due to the success of her Oxford-based business she was able to concentrate full-time on salsa from 2002 after completing her D Phil at the University of Oxford.
Lisa began working with her husband Mark and in 2006 they performed their first show at various UK venues including the Mambocity's 5* Congress. Since then they have performed at many UK and international events. They spent time training with top international dance company Hacha Y Machete who are a great inspiration to them. They also train the ConTambor student group, made up of students from their classes, which performed its debut in 2007 at The Clave Club in Oxford, and the salsaOxford Improver Student group which performed its debut there in 2008. Their aim as teachers is to educate their students to understand latin music and to express this on the dancefloor.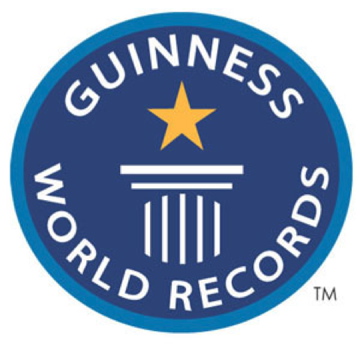 They run four nights of classes every week in the Oxford area as well as regular workshops and club nights at weekends.
Lisa also is the Guinness world record holder for the most dance spins in one minute ( 125 ) with a partner which she broke with Giles Eadle, at the Great British Salsa Congress in 2008.