About Us
We are SalsaOxford!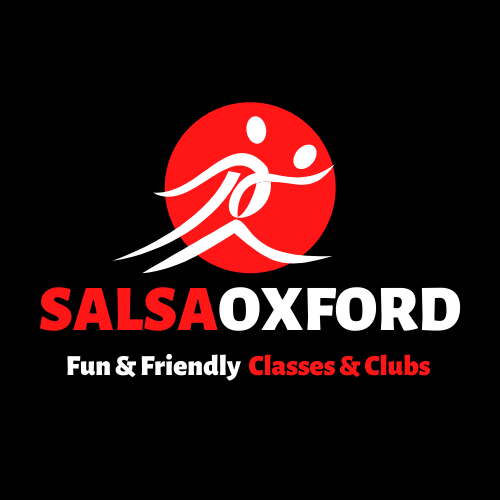 "Salsa has had such a positive effect on my life that I tell every one of my friends about it!" (Salsa Beginner, 2003)
"My partner surprised me with a personal beginners class for Valentine's day. I can't recommend Lisa and Mark enough! Not only did we have fun during our lesson, but felt we gained a lot in such a short amount of time. They're very talented and inspiring. Anyone who's new to dance, I highly recommend giving their classes a go." (Private Lesson Google Review, 2022)
Complete Beginner? There is no reason to wait another day before you try this popular Latin dance and when you do you will wonder why you waited so long. We have been teaching SALSA in Oxford and the surrounding area since 1996 at our classes and club nights and have introduced 1000s of dancers to the scene in that time. No previous dance experience is necessary, just be prepared to give it a go and have some fun!
Experienced Salsero? Our classes and events have a lot to offer you too. Our students benefit from our years of dancing experience and authentic knowledge acquired from some of the top teachers on the international salsa scene. We have taught, performed and djd internationally including at the New York Congress where we were the only act representing the UK in 2008. Lisa also broke the Guinness World Record for spinning in the same year! We have also trained several student teams to a semi-professional standard and taken them to perform all over the country at salsa events. So if you are seeking top quality teaching look no further. We have trained in every style of salsa and offer plus we incorporate merengue, bachata, rumba, son and cha cha into our teaching.
Our monthly club nights in Oxford are always well attended and great fun, all are welcome including beginners so get your dancing shoes ready for the next one.
Looking for something different to entertain friends and family? Book us for your private function and party the night away latin-style!
We also work very well in corporate and educational environments with many successful bookings for companies and schools.
Individual tuition is available for singles or couples in our mirrored studio. We can even train you for your first dance at your wedding!!
Weekly SALSA CLASSES info WEDNESDAYS HERE.
Monthly Club info FRIDAYS HERE & SATURDAYS HERE.
Get in touch with any queries and see you on the dancefloor soon!
lisa@salsaOxford.com 07885 574 360.