Salsa Party Nights
Everyone is welcome to our Salsa Party Nights in Oxford, with all the best Salsa, Bachata and other Latin Rhythms!
Our legendary nights at The City of Oxford Rowing Club are usually the First Friday and the Third Saturday of each month but have some extra/different dates coming up this season so please check at the links below.
The venue has a HUGE CAR PARK!
All our nights feature an hour's salsa class 9-10pm and sometimes a guest teacher.
Dancing until 1am on wooden dance floor.
Bar open until 1am
£10 advance booking, recommended to secure your place
VENUE ADDRESS: THE CITY OF OXFORD ROWING CLUB, Meadow Lane, JUST OFF DONNINGTON BRIDGE, Oxford, OX4 4BL
CLICK ON THE PHOTO TO BOOK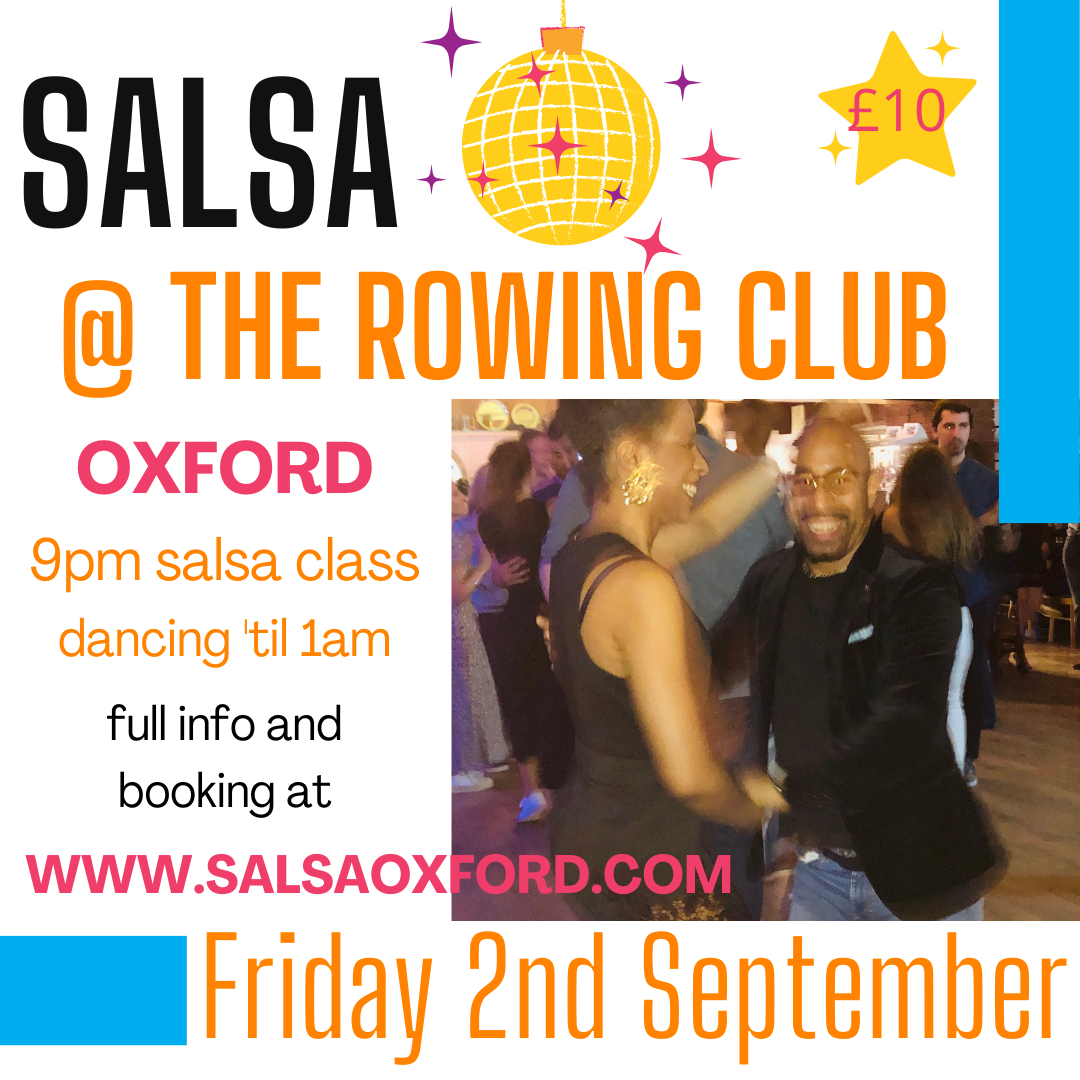 BOOK HERE FOR SATURDAY 17TH SEPTEMBER
CLICK ON THE PHOTO TO BOOK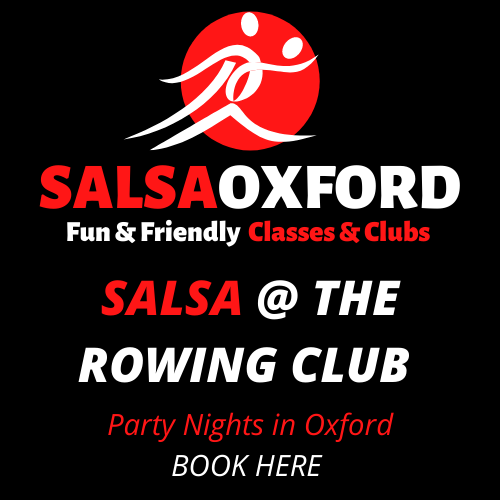 ADVANCE BOOKING WILL CLOSE AT 7PM ON THE DAY OF THE EVENT
We require 24 hrs notice of cancellation.
£12 on the door
Our USP is 'salsa you can dance to'! Mark otherwise known as DJ Sparky ;) is a long-time experienced DJ and a genuine appreciator of Latin music. His DJing choices are designed to enhance your dancing experience with feeling and flavour and plenty of cowbell! He knows how to play just the right speed for dancers (you know that annoying feeling when the music is just too fast to appreciate the song or your partner and it start so feel dangerous on the dance floor? That won't happen here!!)
*Beginners are always welcome to our nights*
*ALL STYLES ALL GENRES OF SALSA WELCOME NO JUDGEMENT NO SEPARATION ;)*